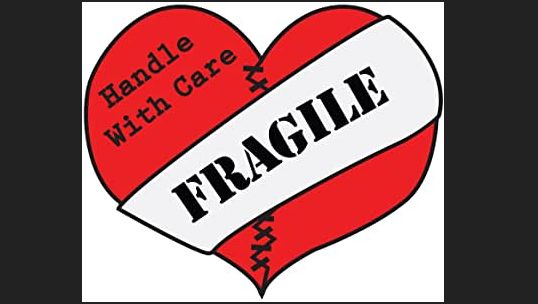 21 Apr '22 06:46:08
9
So, I've been thinking recently. And there's only one place I want to ever share my 'you heard it first, here' thoughts/predictions and that's obviously here at fifthestatepress, due to the integrity, wisdom, rationality, openness to alternative views, etc. of the members.
I first started typing this as a post, claiming I don't have the time these days to neaten it up properly, etc. to share as a Story and so then I just started babbling on. But when I finished my rant after.... 30mins? of typing and saw it was over 5k words, I decided to turn it into the most unprofessional looking story in a while. My apologies! I'm just not enthused enough or have enough spare time to neaten it up and look like a real journalist.
WHAT WE KNOW:
The jabs cause heart inflammation. It's on record. It's even getting mentions in more mainstream programming now. But why?
It seems to be getting discussed in a manner to fob it off as 'normal' and that these heart issues existed all along and that conspiracy theorists are just creating false correlations. To some degree, that unfortunately could be true, which is why it's so important to never just share things willy nilly and make outrageous assumptions and statements without checking the validity first. Regardless of how dismissive it's made out to be, we know, undeniably that the jabs can cause heart issues. Was this known all along? My guess is that the pieces of shit who created these jabs did indeed know exactly what they were doing (now, that's a wild, outrageous claim, so please, don't anybody share it as fact, it's just my best guess).
I've just been looking at the bigger picture and I'm not sure if the sanctions in Russia are partly to create shortages in fertilisers globally, which in turn makes the cost of feeding livestock go up, which then makes meat prices go up.
Does China's lockdown effect the meat industry some how? The do buy massive meat imports do they not? And with them locked down, does that mean that demand for international meat (like from Australia) drops considerably, potentially putting meat producers at a heavy loss, coupled with increasing costs? I'm just throwing ideas around with this and would like some feedback.
But what we do know is that one of the 'sustainable development' goals and the WEF 'Great Reset' goals is to greatly reduce meat consumption. Over the past what 30 years there has been a big push, stating that dietary cholesterol causes heart disease. Now, I fell for this, hook, line and sinker. Part of the reason was because I was listening to a lot of healthy people and a lot of health experts who seemed to be getting it right, who were all towing the same line. People like John McDougall, Doug Graham, Joel Fuhrman, etc. These people I don't want to discredit them because I still believe their work has a lot of credibility, however these days I think their work is incomplete science and also based on false science to begin with. Like The China Study, a book I have and have read at least part of. I can't remember if I read all of it. But it's easy to fall into a trap when the 'science' seems to make sense and 'the science' showed that cholesterol was bad and that dietary cholesterol only comes from animal products... 
So the point is... If you can inject people with a product which causes heart issues, you can then turn around to those people and declare a heart health emergency later on but blame it on the over consumption of animal products. And won't it be a lot easier to convince the people to switch when prices have already sky rocketed?
And at the very same time you have environmentalists / climate change garbage 'science' stating that we need to reduce meat consumption to reduce carbon emissions. And if people don't go along with it, we'll just have to have climate lockdowns, etc. How convenient.
The beauty of getting people off animal products? First, I just want to say I still believe carbohydrates are essential, particularly for brain function. Keto dieters claim the brain runs better off fat but I don't see any evidence to agree with this. It seems like carbohydrates are the brains natural energy source and to force it to function off fat seems a tad too unnatural to me. I also think there is evidence to suggest foods like potatoes have played an integral part in the evolution of man. However, fats are also essential for brain health and for cell protection in general. It seems as though what we refer to as Omega 3's are one of the most important parts in brain development and sustainability. But the type of Omega 3's required are found mostly in animal products (including human breast milk). Theoretically you can get some from linseeds/flaxseeds, chia seeds and walnuts, however it's believed these are not optimal sources and many people's bodies cannot do the necessary conversion from one type of Omega 3 which is present in these plant foods to the other form which the brain uses. It's possible that the issue is the way these seeds and nuts are eaten. E.g. cracking a walnut from the shell and eating it fresh, possibly soaking it in water for a few hours first to remove the enzyme inhibitors may be what is required but most people don't know about this and those who do won't go to that extent to eat a walnut. So the point I'm making is that without animal foods, such as oily fish, grass fed lamb, free range eggs, grass fed butter, etc. people will not get essential fats for optimal brain function after they are weaned off the breast (if the child is fortunate enough that their mother hasn't been convinced that bottle feeding is just as good and easier).
Without these fats, the population will remain and become less intelligent and therefore even easier to control. In addition, there is much evidence to suggest that certain protein replacements, such as soy protein, have hormone altering effects, particularly on males. And part of this effect is reducing the things that make them masculine (or toxic masculinity anyone?). Reducing masculinity in a population also reduces resistance to totalitarian style rule. See the video 'Say No to Soycialism' by Daniel Natal for info on this - https://thenewamerican.com/say-no-to-soycialism/

Sorry to end the discussion there. This isn't really a post I've made to educate people, it's more of an idea to share around and to get people thinking and coming up with their own theories, etc. More of a joining the dots attempt. Is my dot joining plausibly accurate?