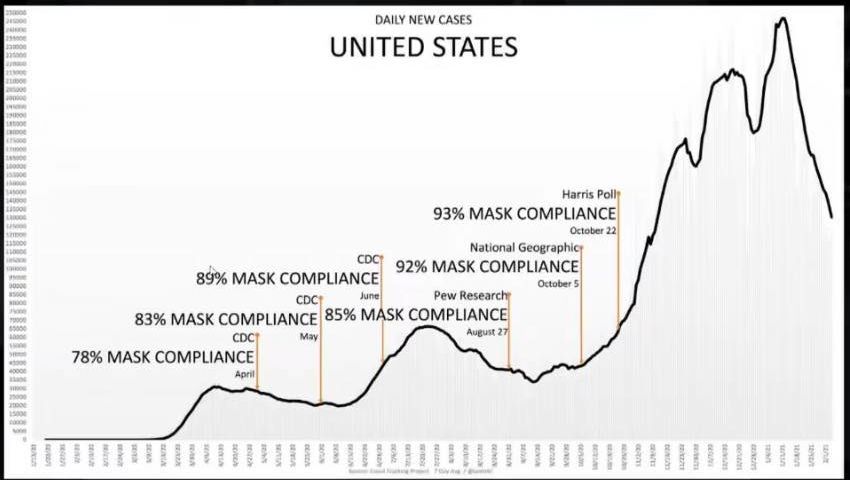 2 May '21 04:55:08
1
People look to leaders for guidance. It's natural. A child looks to its parents and older siblings to learn ways to advance oneself and to learn different behaviors for different scenarios, sometimes for better energy efficiency, sometimes just to be capable of doing something they couldn't previously do, etc. Regardless, leadership is a natural occurrence. I prefer the word natural over the word normal because what has become 'normal' in human society is very far from natural.
So what happens when the children's leaders (their parents) are setting a bad example, are wrong, are misinformed or are simply doing something not as well as they could? The child can either blindly obey and become no better than their leadership or the child can learn from the mistakes of their leaders through either sheer experience and recognition or through independently searching for better methods and speaking to others or looking to other leaders.
Do children need leaders? Certainly.
Do adults need leaders? Well... utilising leadership CAN be a good way towards personal improvements - especially if men and women look towards many different leaders depending on specific fields. E.g. If you want to improve your basketball abilities, you would look towards a leader who excels at basketball. If you want to learn more about biology or physics, you would look towards particular leaders in their fields. You would never (naturally) look towards one leader to cover multiple fields. Even if that one leader has his/her own leaders that they look up to, it is always better to hear it from the horses mouth and have the ability to engage in dialogue and demonstration directly with your chosen leader.
So why then do the people of a State look to a Premier like Mark McGowan for health advice? Presumably, he has his own leaders he looks to for advice but how can there be certainty he is comprehending and relaying the information accurately? Is he a leader of effective communication? What actually is he a leader of? There are at least thousands, probably tens of thousands of Western Australians who do not consider him their leader. A leader cannot be forced on anybody, for that is communism and we lawfully live in a Commonwealth. A Commonwealth, which is somewhat different to a Democracy I might add, for anybody who understands Democracy, realises they always lead to slavery.
But I'm rambling a bit here, just to set a bit of a scene, specifically regarding leadership. Why am I bringing it up and what does it have to do with science?
The people of many nations but in particular Western Australia seem to be ignorant of science. They seem to have religious like faith that Mark McGowan is in some way able to know and present pure science to the whole State with 100% accuracy. But this is far from true.
It's bad enough that McGowan is utilising face masks during his snap lockdown periods but I've heard he's considering long term masking as well, despite his statistics (which he provides zero transparency with) showing extremely low community transmission of Covid-19.
Here is a snippet from the Federal Government website regarding Face masks:
https://res.cloudinary.com/truthstorm/image/upload/v1619927013/documents/PcMxxth8nezhRP6pd/Aust_Federal_Govt_Mask_Guideline_dn0lit.pdf
You'll notice it says when there is low community transmission, wearing face masks is not generally recommended. So instantly any Western Australian capable of reading should recognise that their so called leader does not in any way align with national leaders. One of them must be wrong!? An intelligent individual would at this point do further independent research, which it turns out, is not hard to find. Here now, I present some information for the reader to look through at their own leisure:
An article from California in June 2020:
https://californiaglobe.com/section-2/the-miserable-pseudo-science-behind-face-masks-social-distancing-and-contact-tracing/
Once again, you'll notice the same message from the presented experts "We do not recommend requiring the general public who do not have symptoms of COVID-19-like illness to routinely wear cloth or surgical masks because, There is no scientific evidence they are effective in reducing the risk of SARS-CoV-2 transmission."
Here is a research study from August 2020:
https://pubmed.ncbi.nlm.nih.gov/32513410/
"we conclude that the infectivity of some asymptomatic SARS-CoV-2 carriers might be weak."
Whilst not proof, this should ring some alarm bells for people because it matches what we have already believed for decades, that if you're not sick, you're probably not going to pass on sickness to others. Why then are "cases" reported, instead of actual sickness? Why have we switched from trusting a doctors diagnosis of illness, through examination and replaced it with a very vague and proven to be inaccurate diagnosis via a PCR "test" which was never designed to be a diagnosis tool? A whole extra topic could be discussed about the fraudulent PCR but I want to try my best to do something I'm terrible at and keep this short. Even the W.H.O. has admitted PCR's are inaccurate when cycles are not kept low enough, so please if you still think PCR's are in any way useful, please research the topic because the surmounting evidence opposing them is huge, even if it is being with-held from you.
Here is another article discussing how asymptomatic transmission doesn't occur, the implications being, if you are not sick, there is no need to wear a mask (without going off on a tangent, this could change after the Covid jabs are rolled out, since science shows that vaccines which don't stop spread can actually increase spread through asymptomatic means - i.e. symptomatic spread doesn't occur until vaccines make it occur). If you are sick, you should probably be staying at home instead of venturing out wearing a mask.
https://www.lifesitenews.com/news/asymptomatic-transmission-of-covid-19-didnt-occur-at-all-study-of-10-million-finds
So now we have a review of multiple medical literatures in June 2020 and the conclusion of these Randomised Controlled Tests is very different to what "leaders" like Mark McGowan say:
https://www.rcreader.com/commentary/masks-dont-work-covid-a-review-of-science-relevant-to-covide-19-social-policy
After requesting feedback to contradict the results, another article was published in August 2020 titled "Still no conclusive evidence justifying mandatory masks":
https://www.rcreader.com/commentary/still-no-conclusive-evidence-justifying-mandatory-masks
So these are studies and articles from nearly a year ago now. Surely that is enough time for such a well trusted "leader" to have seen the evidence. But what if this is merely 'old science' and the 'new science' shows something different.
Here's an article from April 2021:
https://www.greenmedinfo.com/blog/new-study-highlights-face-mask-problems-safety-and-efficacy
Hmm... the results are the same. In fact, it seems like the science is stacking up more and more against mask wearing, due to the negative consequences associated.
Stanford conducted a study showing health can actually deteriote from mask wearing as reported by The Gateway Pundit:
https://www.thegatewaypundit.com/2021/04/stanford-study-results-facemasks-ineffective-block-transmission-covid-19-actually-can-cause-health-deterioration-premature-death/
October 2020 a LEADING neurologist claims masks are dangerous:
https://www.collective-evolution.com/2020/10/07/one-of-europes-leading-neurologists-claims-masks-are-dangerous-explains-why/
As a result, her discussion was censored...
Actually, you'll notice scientist after scientist, epidemiologist after epidemiologist, virologist after virologist, doctor after doctor, journalist after journalist, immunologist after immunologist, biologist after biologist, researcher after researcher, infectious disease expert after infectious disease expert - they all get censored when their science shows the words of our so called leaders and of the so called (unelected) "experts" are not true.
What's particularly alarming, is it doesn't seem to be only small unheard of studies and websites joining these dots together, here is an article from November 2020 by The American Institute For Economic Research:
https://www.aier.org/article/the-strangely-unscientific-masking-of-america/
As the author rightly puts it:
"Ultimately, I do not have the credentials to determine whether or not –or to what extent — masks work. But it is obvious that the issue has become so politicized that mainstream media outlets, politicians, and even scientists seize upon the slightest bit of favorable evidence, dismiss out of hand anything that conflicts with their theory, and most egregiously of all misrepresent the data, to support the conclusion that masks worn by asymptomatic people prevent coronavirus transmission."
One final discussion article (though there is plenty more out there) written by a media outlet with integrity:
Even a report by the C.D.C. came out saying "mask mandates were associated with an average 1.32% decrease in the growth rates of COVID-19 cases and deaths during the first 100 days after the mask policy was implemented."
Only 1.32%! And I assure you, they would have been trying very hard to make the results as high as possible!
Is it worth a mandate for a 1.32% reduced chance? If there is a 1.32% reduced chance, surely this should be up to the individual to decide if they want to wear a mask or not and contribute to the negative side effects which come with it. I for one have a medical history suited to an exemption. I don't consent to the unconstitutional policies by an unconstitutional leader anyway, but if I did, I have that exemption. And the dirty looks I get from people when I'm the only one not wearing a mask is disgusting. If people with exemptions are usually treated the way I feel like I'm almost always being treated, we are creating a pandemic of mental health issues from the unnecessary stress being placed on these people (for a 1.32% reduction).
How difficult must it be for people who need to partially or fully lip read due to a hearing issue. Are they no longer welcome in our community?
What about children's ability to learn to talk. This is 100% reliant on being able to study the mouth motions of adults. As if cartoons haven't already created a huge amount of speech issues in children, now masks on adults is going to create a catastrophe.
Bacterial/skin issues will be on the rise.
People not properly disposing of masks, leading to birds/fish, etc getting caught in the masks.
Psychological issues for future generations who believe other people are dangerous, when in fact human interaction is necessary for good health and development. Is it all worth this 1-2% reduction in transmitting a disease with a 99.95+% survival rate?
I think something very important to recognise as well is whilst in some places (unfortunately not enough) supreme courts are ruling against mask mandates:
https://patriotwise.com/state-supreme-court-rules-against-mask-mandate/
North Dakota is another State which has recently gone through a very long winded process to ban mask mandates. There was heavy support to ban such mandates amongst the people, going through a political process and then when it got to the governor, he simply veto'd the whole thing, going against what the people want. However, then the legislature overruled his veto, thankfully. At the end of the day, the people win in an intelligent country like United States, where there are many divisions keeping checks on each other. Here's an article on the story:
https://apnews.com/article/health-north-dakota-bills-coronavirus-7da6716abeefb0cfe0bc103f5113f1c6
Meanwhile in Australia we are trying to bring them in!? How backwards of a country can we be? And how... sorry, there is no other way to describe it... how DUMB are the people in our country to blindly go along with it?
Because people like graphs, let's finish with a few graphs showing the reality of how effective masks are:
https://res.cloudinary.com/truthstorm/image/upload/v1619930829/documents/PcMxxth8nezhRP6pd/4_State_Comparison_hqejy8.pdf
https://res.cloudinary.com/truthstorm/image/upload/v1619930839/documents/PcMxxth8nezhRP6pd/AR_and_OK_lrbaam.pdf
https://res.cloudinary.com/truthstorm/image/upload/v1619930849/documents/PcMxxth8nezhRP6pd/Czechia_Sweden_fcxfm3.pdf
https://res.cloudinary.com/truthstorm/image/upload/v1619930859/documents/PcMxxth8nezhRP6pd/Ohio_s2ezxy.pdf
https://res.cloudinary.com/truthstorm/image/upload/v1619931250/documents/PcMxxth8nezhRP6pd/U.K._vebfga.pdf
If you've made it this far, I've got to ask, are you wearing a mask because you're scared of a virus (and that fear magically disappears when your leader tells you you're safe). Or do you wear a mask because you're a compliant slave? Who are you scared of? The leader? The police? The rest of the public? Where has the courage gone which our ANZAC's had when they fought for our freedom. Courage seems to be at an all time low OR people really are unnecessarily scared of this virus. Do you own your own body or does 'The State' own your body?
In a free market, open society, where keeping yourself informed is encouraged and open discussion is uncensored, people are able to make the right educated decisions for themselves and if this means wearing a mask, so be it and if not, that's no worries at all either. But in the society we have where education is condemned, science is considered immoral and where you are not allowed to talk or discuss anything contradictory to what 'the (financially very wealthy) leader' says, this is the situation where mandatory a.k.a. communist policies are in place.
I don't particularly care if you are one of these anti-science, McGowan loving folks, I will continue to follow the science because I live in the real world, not in a fantasy land. Oh... and if you happen to catch the virus, please feel free to visit me. I'd actually like to generate some natural immunity to this thing, while it is not even remotely dangerous and before it evolves into something much more nasty and then catches my unprepared immune system off guard. That's how a science based mind looks at this situation. But I'm no doctor of course, so don't take my word for it. I tried interviewing a local doctor recently but they basically said "if I tell the truth, I will have my medical license suspended and I don't want to lie to the public, therefore I can't be interviewed." That's democracy for you.
So here's a doctor (one of thousands) you can listen to who is being demonised and censored for presenting the truth: